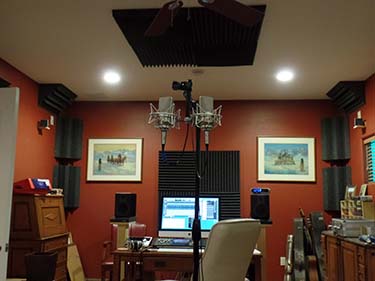 This is a view inside Studio A of Skyyrim Studios, showing the primary workstation. We had the studio room analyzed by Auralex Acoustics. After they completed the analysis, Auralex designed a package of sound diffusion and absorption for the studio that we purchased and installed using their layout and design. The change in the characteristics of the room is astounding. The primary workstation is a 3.5GHz Quad-core Intel Core i7 imac computer. For control surfaces at Skyyrim Studios, we use Artist Control (a compact 4-fader control surface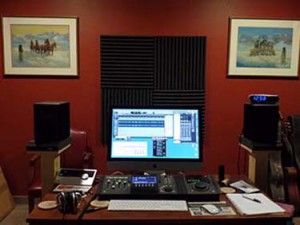 with a built in touchscreen that offers unmatched integration and programmability to accelerate editing and mixing tasks in any EUCON-enabled audio or video application. ) and Artist Transport (a compact media controller that enables you to quickly navigate and edit projects with just one hand. ) We are having excellent success using Apogee's Quartet professional USB audio interface.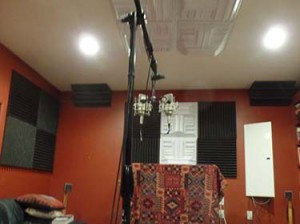 For video editing and production we use Avid Media Composer, which is proven and trusted by professional editors in every segment of film, television, and broadcast. On the Audio side we use Avid ProTools 12, a powerful digital audio workstation we feel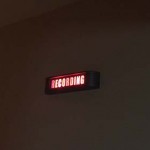 redefines professional music and audio production for today's workflows. We have collected numerous microphones over the years, but the favorite is the Neumann TLM-103.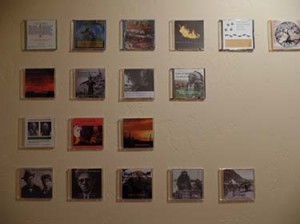 Outside Studio A, some of our completed audio and video projects are on display.