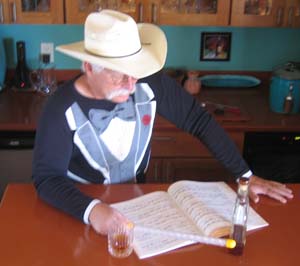 We are very fortunate to have an excellent Skyyrim Studio staff.
Haim A. Conductore, Skyyrim Studios resident conductor preparing for concert. He has always told us: "I would rather have a bottle in front of me than a frontal lobotomy." I am sure he is just kidding, but from the picture, we are not sure.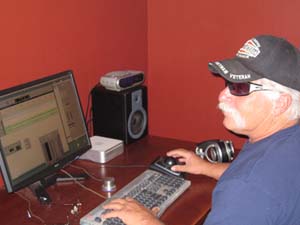 Ed Itor, our studio engineer, shown working on an audio project using Avid Pro Tools. Ed has been working at Skyyrim Studios since its beginning in 2007. He also is a proud Vietnam Veteran. What we like to say about him is: "What he lacks in skill and knowledge, he makes up for in enthusiasm!"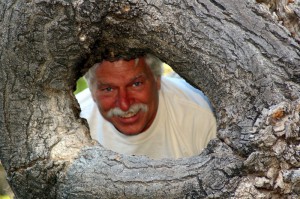 Resident composer and member of Skyyrim Studio staff, Robin Neihardt, searching for lost manuscripts. Actually, he has never found any lost manuscripts, though he has managed to lose quite a few of his own. However, it is his constant composing that keeps our little studio running.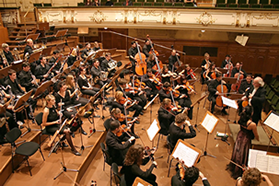 The Skyyrim Studios Digital Orchestra, is shown here during a rehearsal in the Skyyrim Digital Concert Hall. In this magnificent hall, we can change acoustic properties at a whim enabling us to create the musical environment for the projects we are working on. In this rehearsal, Haim A. Conductore is at the helm.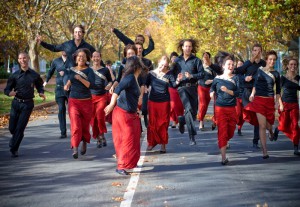 Skyyrim Studios Digital Choir rushing to performance in the Digital Concert Hall.
We take security at Skyyrim Studios very seriously. Ms. Ima Finedog has been head of the security department for over 10 years. She often initiates random "hallway blocks and checkpoints" by sleeping and quietly snoring in front of Studio A. Otherwise, she will be vigilantly on guard, feigning sleep – complete with snoring, by the front entry.